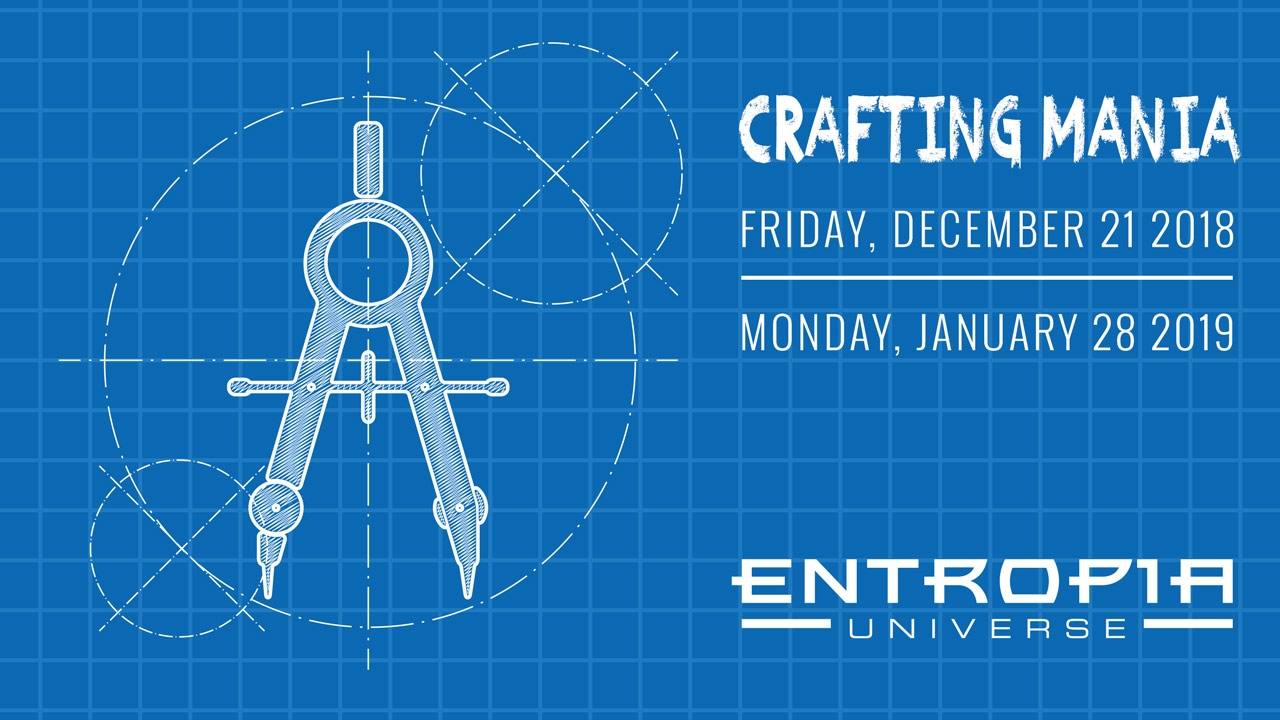 Crafting Mania
Entropia Universe is excited to present Crafting Mania, a new universe-wide crafting event open to all participants on all planets throughout the Universe.
Format & Rewards
Special level 3 Combobulator Blueprints can now be found in all crafting disciplines, so it doesn't matter if you are a tailor or tools crafter or specialized in any of the other crafting disciplines, the chance to loot these special blueprints while crafting is the same.
Once you discovered one of these special blueprints you can hand it in and be rewarded with a Dominax Original Mamba Blueprint (L) with three attempts which creates an unlimited whip.
To claim the Dominax Original Mamba Blueeprint (L) reward place the level 3 Combobulated Blueprint in your storage and contact support by filing a support case in category "In-world" and "Quests and missions", direct link
http://bit.ly/2BwiZLh
*
Event Dates
Start: Friday, December 21 2018, 13:00 UTC
End: Monday, January 28 2019, 13:00 UTC
*
More...